We create
meaningful member experiences
online and in the real world from design strategy and brand identities to digital platforms and launch events. Grace is a branding & experience design company that is part of Best, a global agency that thrives at the intersection of design, data, and technology. Together, we're focused on transforming brands and culture — across the world.
New York Festivals World's Best TV & Films 2021 World Medal- Public Relations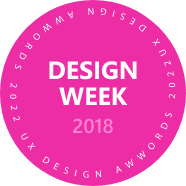 BG Design Award 2021 – Discipline Comunication – Brand Movie
London Fashion Film Festival 2021 Winner – Best Music
Dynamic poses for our creative website Choreograffiti .
Red Dot Award Communication Design 2020 – Winner – Film & Animation
Let's make something great together